Calculators
Texas Instruments TI89 Titanium
Our Price:

$189.99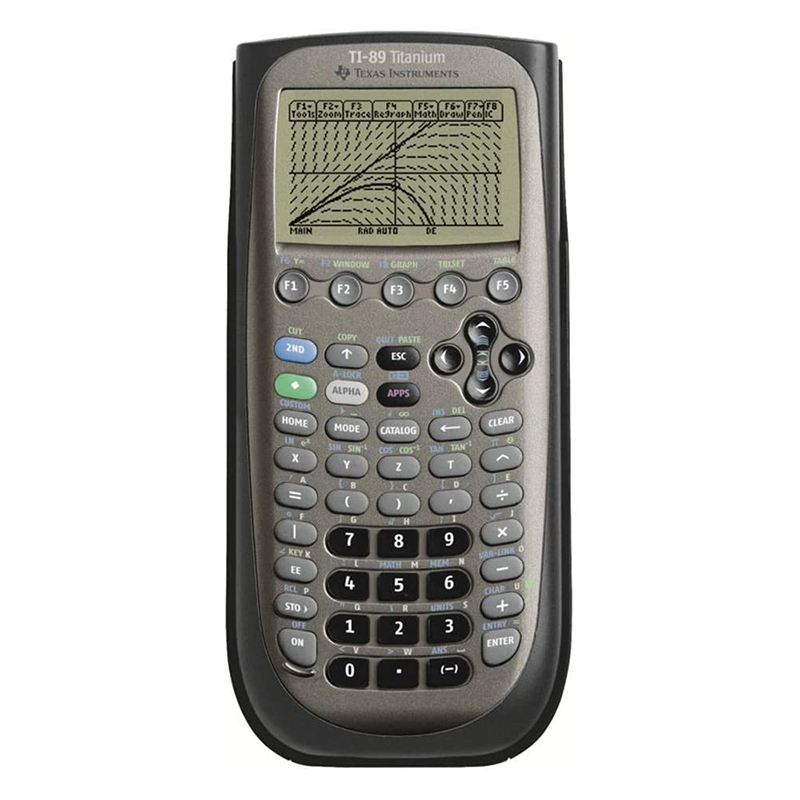 enlarge image
Product Description
Graphing calculator handles calculus, algebra, matrices, and statistical functions.
188 KB RAM and 2.7 MB flash memory for speed; plenty of storage for functions, programs, data.
Large 100 x 160 pixel display for split-screen views. Compatible with CBL 2 system, CBR 2 motion sensor, vernier easylink and vernier easytemp systems to allow collection and analysis of real-world data.
USB on-the-go technology for file sharing with other calculators and connecting with PCs. Matrix operations including inverse, determinant, transpose, augment, elementary row operations and reduced row echelon form; matrix elements can be real or complex and numeric or symbolic.
Customers who bought this item also bought