Art Supplies
Pigma Micron Pen Set
Our Price:

$14.99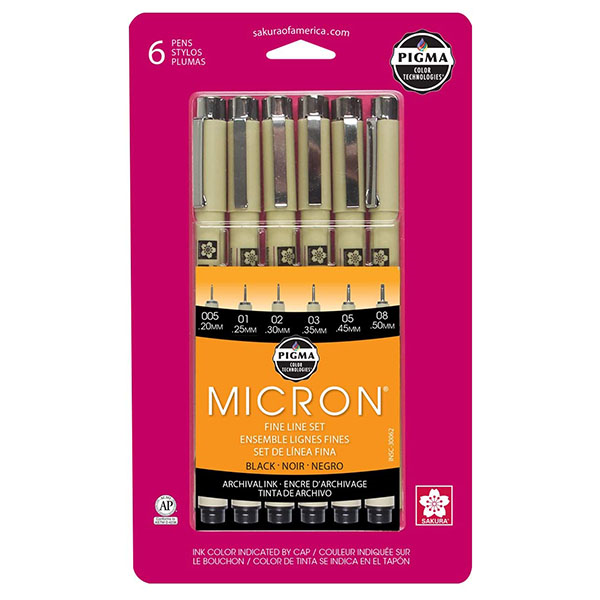 enlarge image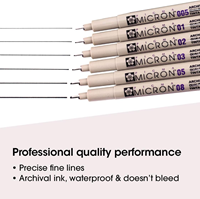 Product Description
Pigma Micron Set of 6 Pens with Black Ink
Experience smooth, skip-free writing in crisp, rich black ink to achieve consistent lettering and lines widths.
Professional inking pens used by comic artists, illustrators, watercolor artists, archivists, and laboratory professionals.
Pigma ink is archival quality on paper: waterproof, chemical resistant, fade resistant, bleed free, quick drying and pH neutral.
No smears, feathers, or bleed-through on most papers.
Precise line widths make this fine line pen set ideal for drawing and writing.
Includes 1 of each size: #005 (0.20mm), #01 (0.25mm), #02 (0.30mm), #03 (0.35mm), #05 (0.45mm), #08 (0.50mm).
Customers who bought this item also bought