Art Supplies
X-Acto Knife
Our Price:

$3.95 - $6.99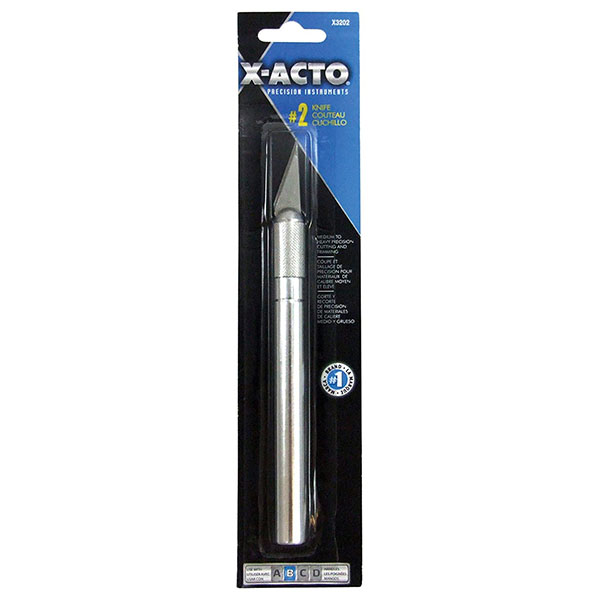 enlarge image
Product Description
X-Acto Knife. Choose color to pick the knife you want to order.

Size #1
For precision cutting of light weight materials.
Makes precise cuts through a variety of different craft materials.
Aluminum handle.
Includes #11 Fine Point Blade.
Size #2
For precision cutting of medium to heavy weight materials.
Easily cuts wood, paper, plastic, metal, film and acetate.
Medium weight aluminum handle.
Includes #2 Large Fine Point Blade.
Utility
Contoured handle for steady grip and precision cutting.
Adjustable blade length.
Safe, fully retractable blade.
Customers who bought this item also bought