Binders
Round Ring Fashion View Binder
Our Price:

$2.49 - $2.99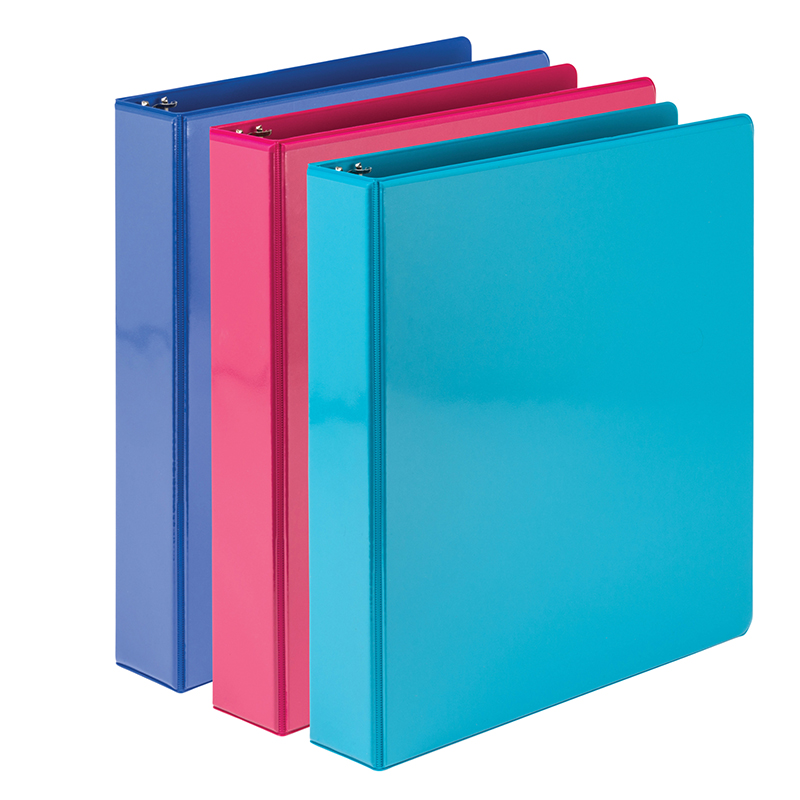 enlarge image
Product Description
The Samsil Round Ring View Binder features a clear overlay for simple customization for presentations, manuals, or projects. Premium quality vinyl tightly sealed over rigid board. Special ribbed seal adds flexible strength at the hinge. Clear overlay on front, back, and spine. Pockets inside front and back provide convenient storage for loose materials. This Samsill Round Ring View Binder has rust resistant ring metals with double boosters.

Assorted colors- Color cannot be selected by customer. Order will be filled with a random color.

If you are ordering this binder for a looseleaf textbook, we recommend a 1.5" binder. Most textbooks are too thick to fit in a 1" binder.
Customers who bought this item also bought